Three Nails Guide Service
Call to Book your trip (903) 275-4712
Your Guide For The Best Crappie Fishing In East Texas!
FULL TIME LICENSED GUIDE
Currently booking trips on
FORK + PALESTINE
and other east texas lakes upon request.
Guided Crappie Trips for the Beginner to the Experienced Fisherman.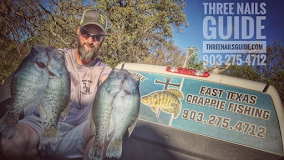 I enjoy and have a passion for crappie fishing and teaching people the basics & techniques of crappie fishing.
So, If your looking for that two pound plus monster slab or just want to catch a mess of crappie.
Please give me a call!
Half Day Trip for Two People (4-5 hours): $350
Full Day Trip for Two People(8-9 hours): $500
group trips available upon request
Includes tackle; bait; waters & fish cleaned and bagged
Please bring: hats, sunscreen, sunglasses, fishing licenses and snacks.
Be sure to check us out on Facebook, Instagram, Twitter and the Texas Fishing Fourm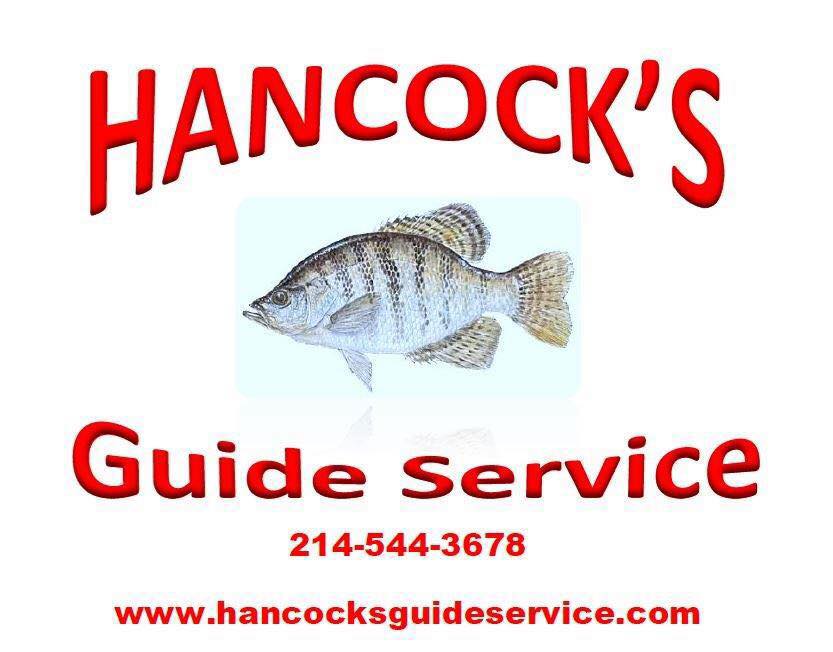 Hancock's Guide Service
Welcome to Hancock's Guide Service
Crappie fishing guide Jerry Hancock's is one of North Texas most experienced guides. Jerry's home lakes are Lake Lavon / Lake Fork. Other lakes can be accomodated upon request. Although it is not the only species he catches, he is an expert and finding and putting you on the fish. Enjoy a day of fishing and catching! Equiped with the latest electronics with side scan imaging, Jerry can put you on the fish and stay on them comfortably. Jerry can teach you how to become a better angler.
Guide Rates
Crappie fishing trips (5-6 hours) $350 1-2 People, all bait and tackle furnised
$425 for 3 people
(Call (214) 544-3678 to book a tip)
Tawakoni Guide Service
Tawakoni Guide Service is North Texas Largest Fishing Guide Service – Legendary Guide and Captain Michael Littlejohn runs a FULL-TIME GUIDE & INSTRUCTIONAL Service on beautiful Lake Tawakoni. We are licensed Captains and Professional Fishing Guides, with an incredible 5-Star rating from our customers on GOOGLE and Facebook.
Our Guides have put customers on many Tawakoni Lake Records and we are the "Home of the Lake Tawakoni Blue Catfish Record", The IGFA World Record Blue Catfish (Male Small fry World Record), The Hybrid Striper C/R Record and the White Bass Jr Angler Record. The New Texas State Record Jr Blue Catfish and the Lake Tawakoni Jr. Blue Catfish Water Body Record. Lake Tawakoni Guide Service is the Highest Rated Guide Service on Lake Tawakoni.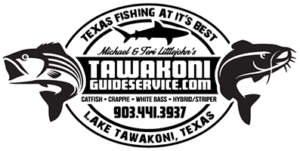 Lake Tawakoni is Texas' BEST fishing Lake and is only 1 hour east of downtown DALLAS and 4 hours northeast of AUSTIN and HOUSTON and 15 minutes from Lake Fork. We offer Family Friendly fishing trips, Corporate Multi-Boat trips as well as advanced trips for serious anglers wanting to catch a fish of a lifetime!
We are the LARGEST & ONLY Guide Service on the lake that specializes in Multi-Species trips including: Striper Fishing, Hybrid Fishing, White Bass, Channel Catfish, Largemouth Bass, Crappie Fishing and Monster Trophy Blue Catfish Fishing. We Launch from our Private Gated Property on Lake Tawakoni. Check out our Weekly Fishing Report. Call 903-441-3937 to book your trip.
Half Day Trips Last 4 1/2 hours and operate both Morning and Afternoon $ 375.00 for 1-3 Persons
Full Day Trips Last 8 hours and operate from Morning till Mid Afternoon $ 575.00 for 1-3 Persons
Trophy Catfish Trips are Full Day Trips Lasting 8 + hours for 1-3 Persons
ETX Guide Services
Premier East Texas crappie fishing guide. Servicing Lake Palestine, Lake Tyler, and Lake Striker (other lakes upon request). Full service half or full day fishing trips including; tackle, drinks, fish cleaning and bagging.
Half days 1-2 people,
4-5 hours $300 *3rd person is an additional $50
Call (903) 570-4590 to book your trip.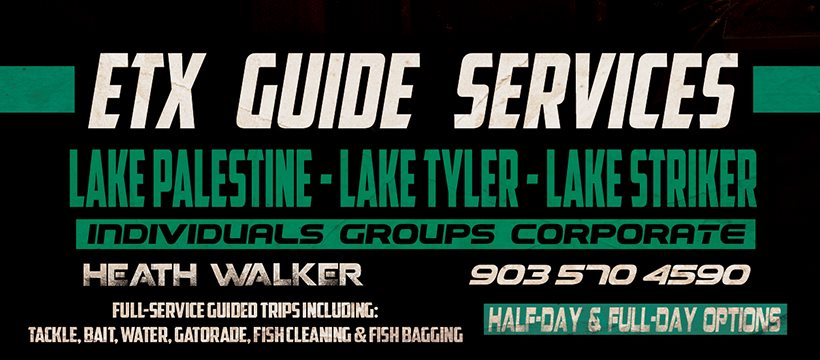 River Bottom Boys Guide Service
River Bottom Boys Guide Service Call (405) 464-6644
North Texas' and Southern Oklahoma's Premier Crappie Guide Service.
Pricing:
The $400 rate is for two people and $100 for each additional person. We don't put a time limit on having fun so we can fish from sun up to sun down or half a day, whatever you want! RBB accepts all major credit card, but cash is preferred. Paypal works great as well!
Big Fish/Tournament breakdown- $400
Breaking down a lake- $400
Fully Guided Crappie Trip- $400
Livescope/Lowrance Instructional- $250 (2.5 hours)
Home lake Consulting- Call for Pricing
Group/Corporate Trips- Call for Pricing
Professional Guided Fishing Trips:
Lake Fork
Lake Texoma
Lake O' the Pines
Lake Bridgeport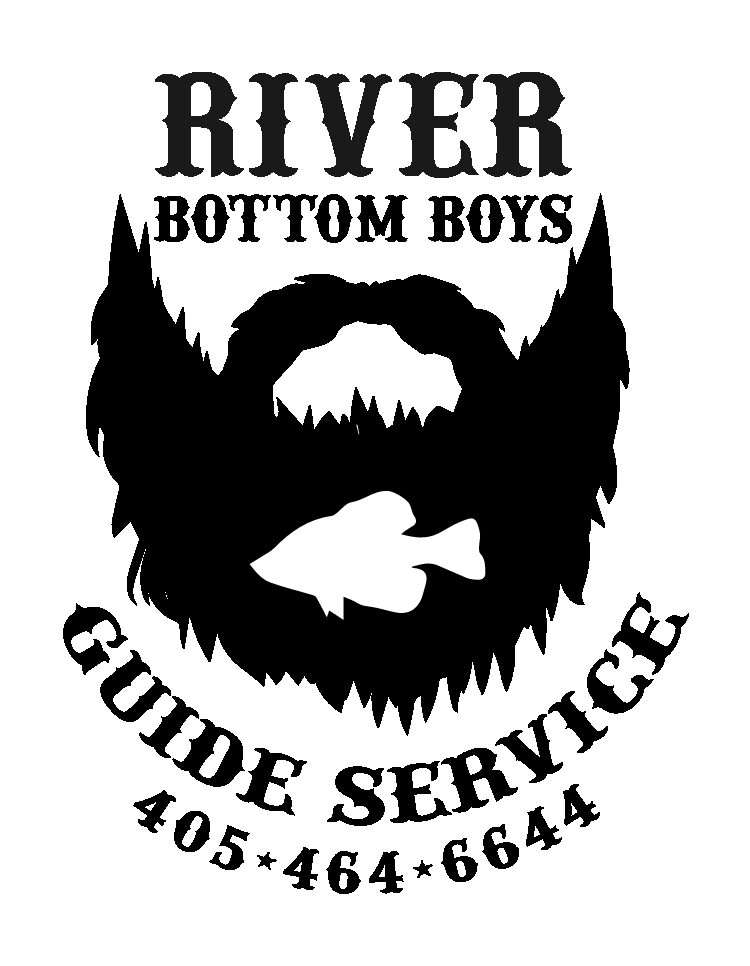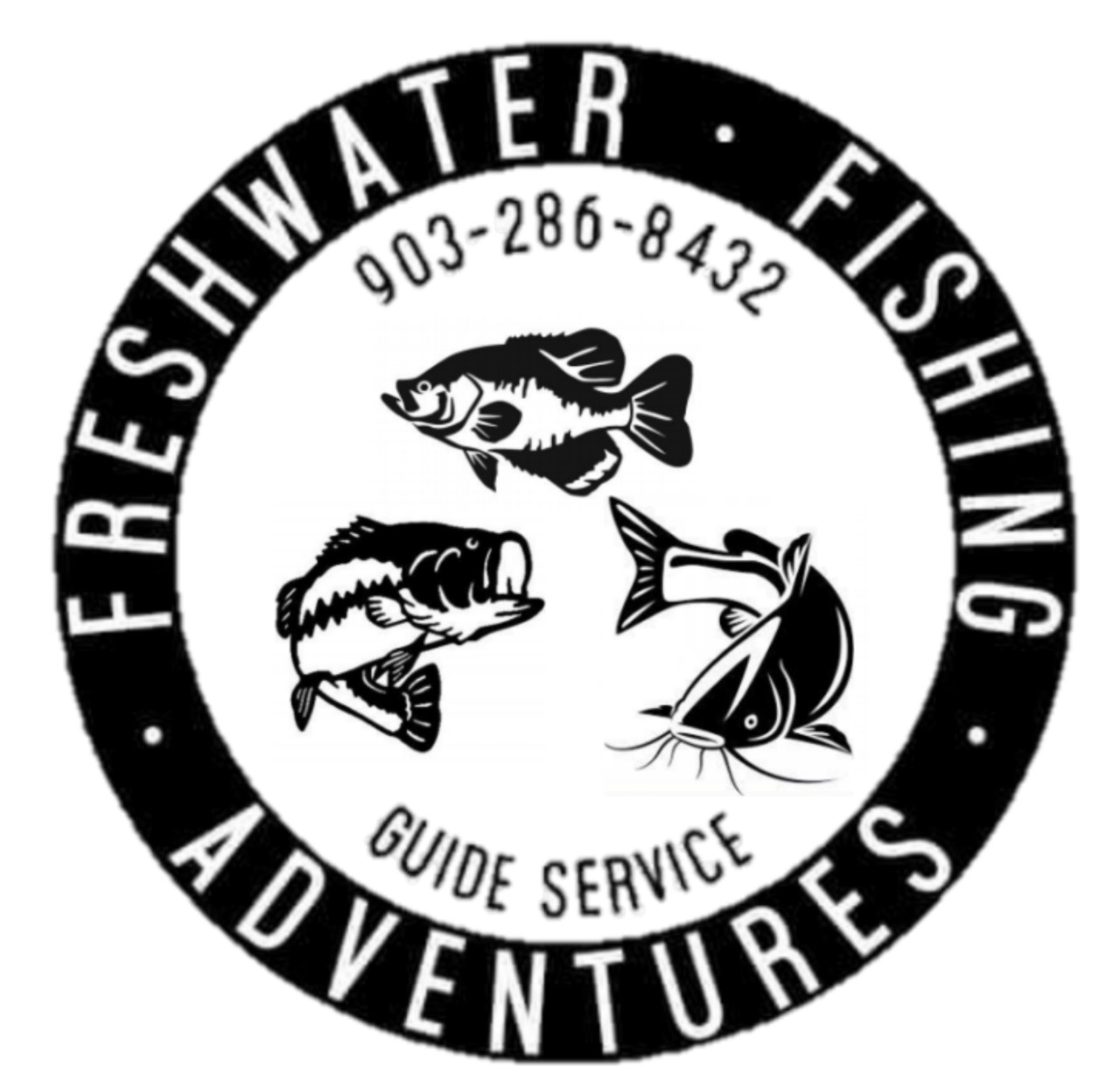 Fishing is more than just a past time to us here at Freshwater Fishing Adventures. It's a way of life and our passion to provide the greatest on the water experiences for our customers. Our goal is that when you leave us you will have memories that will last a lifetime, a greater knowledge of fishing and plenty of fish for the freezer. It's our guarantee that you will catch fish or you won't be charged for the trip. It's this commitment to you that we hope brings you back to us for years to come. Your complete fishing guide service on Lake Palestine!
Half day $300 1-3 people. Full day $450 1-3 people. Add $50 for 4th person.
Call us to book your next fishing adventure!
903-286-8432
Call to book your trip 903-275-3253
FULL TIME LICENSED GUIDE
Currently booking trips on
CEDAR CREEK 
Guided Crappie Trips for the Beginner to the Experienced Fisherman.
I love to have fun and help people catch fish!
I will always make sure you leave happy no matter what!!
I have always enjoyed teaching people the basics & techniques of crappie fishing.
Please give me a call!
Half Day Trip for Two People (4-5 hours): $350
Full Day Trip for Two People(8-9 hours): $650
group trips available upon request
Includes tackle; bait; waters & fish cleaned and bagged
Be sure to check me out on Facebook and Instagram (@chriswebbguide)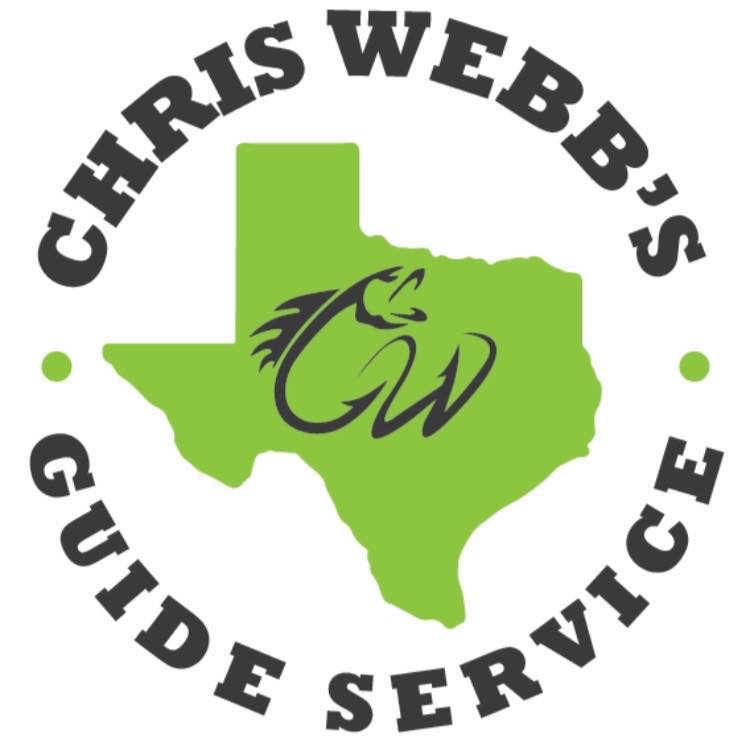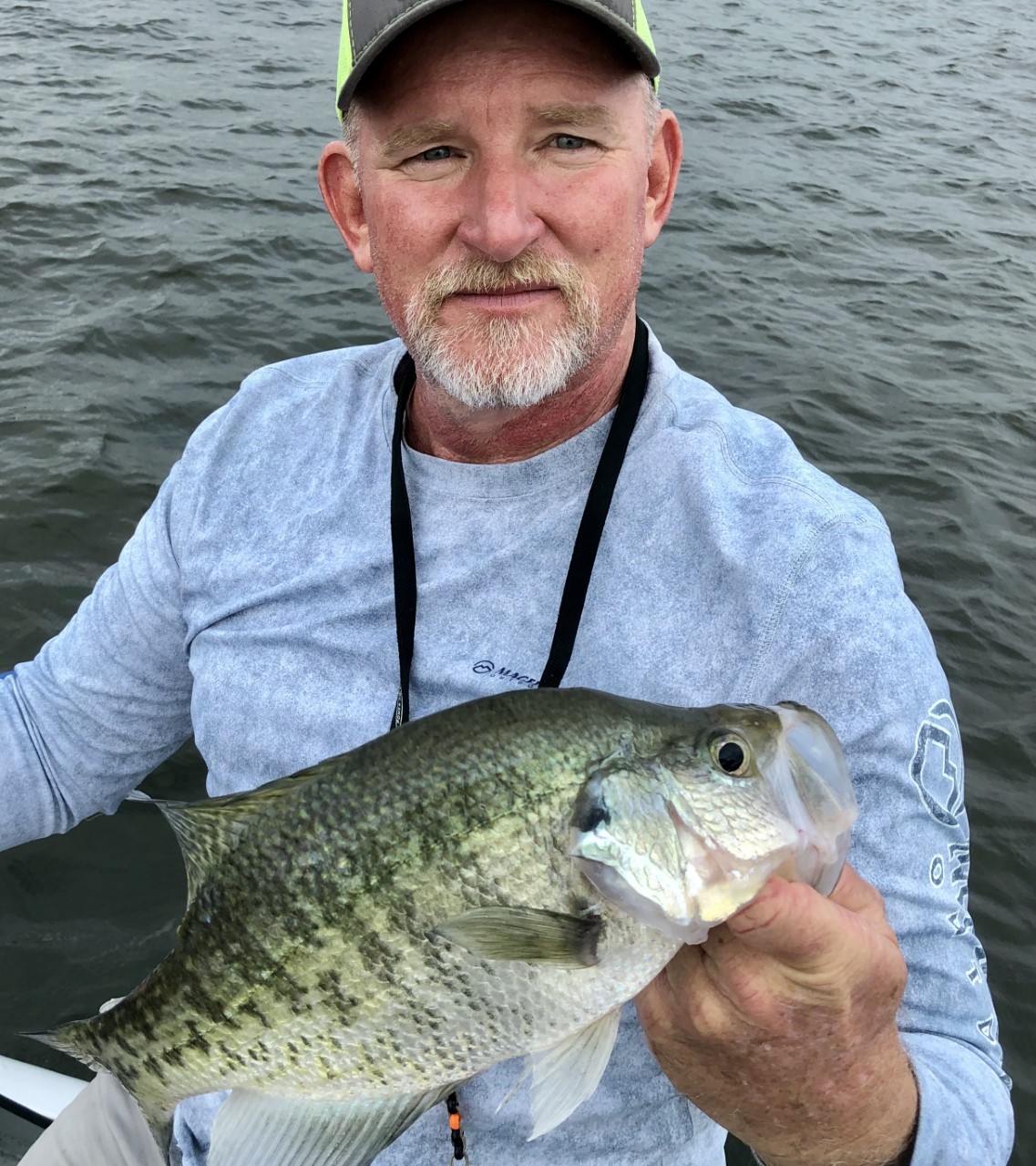 Benson Guide Service
Specializing in guided trips for crappie on beautiful Lake Palestine. I have a passion for crappie fishing and love to pass that on to others. I have lived in east Texas all my life and have fished Palestine since the early 1970's.
I provide all bait and tackle plus clean and bag your fish.My boat is equipped with the latest technology available.I fish using Livescope year round and do shallow water cork and minnows in the springtime.So whatever you're pleasure give a call and we'll have fun and catch some fish!!!
1 Person 250$
2-people half day trip(5hrs) 350$
3-people half day trip (5hrs)450$
I can be reached at 903-714-8395
Bensonguideservice.com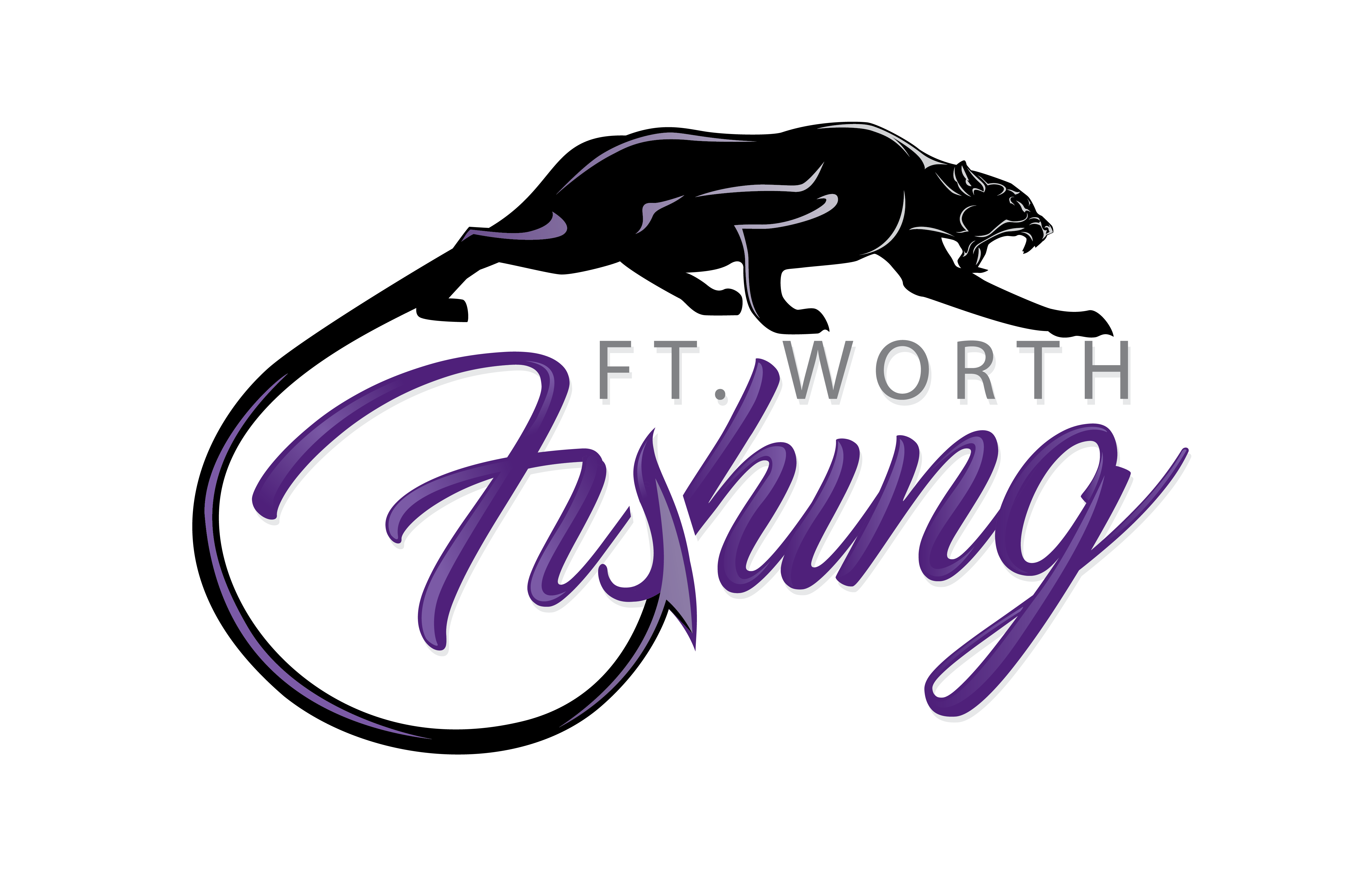 Rates:
Half Day $350 for the first two, with each additional person being $100
Full Day $650 for the first two, with each additional person being $100
Included is all bait and tackle, iced down bottled water and we clean/bag your fish after we take some great pictures of the catch.
We guide on these lakes:
Cedar Creek
Whitney
Pat Cleburne
Aquilla
Eagle Mountain
Weatherford
The Brazos River
The Nolan River
Call 817-266-9811 To book your trip
Clay Gann Crappie Guide Service
Passionate Tournament Angler & FULL TIME LICENSED CRAPPIE GUIDE
There is no where I'd rather be than on the water chasing crappie, and it is my absolute pleasure to show you why!  Equipped with the latest technology, catching crappie is just all out FUN!
Currently booking trips on LAKE FORK - LAKE PALESTINE - LAKE O THE PINES
and other East Texas lakes upon request.
Along with a great day of fun filling a cooler full of crappie, I offer educational trips on my boat or yours, helping dial in your electronics, and strategies for finding crappie.
If you want to fish for Crappie, I want to take you!
Half Day (4-5 Hours) 1-2 People - $350
Full Day (8-9 Hours) 1-2 People - $500
Extra Person - $75
Give me a call and let's go catching!
- Clay Gann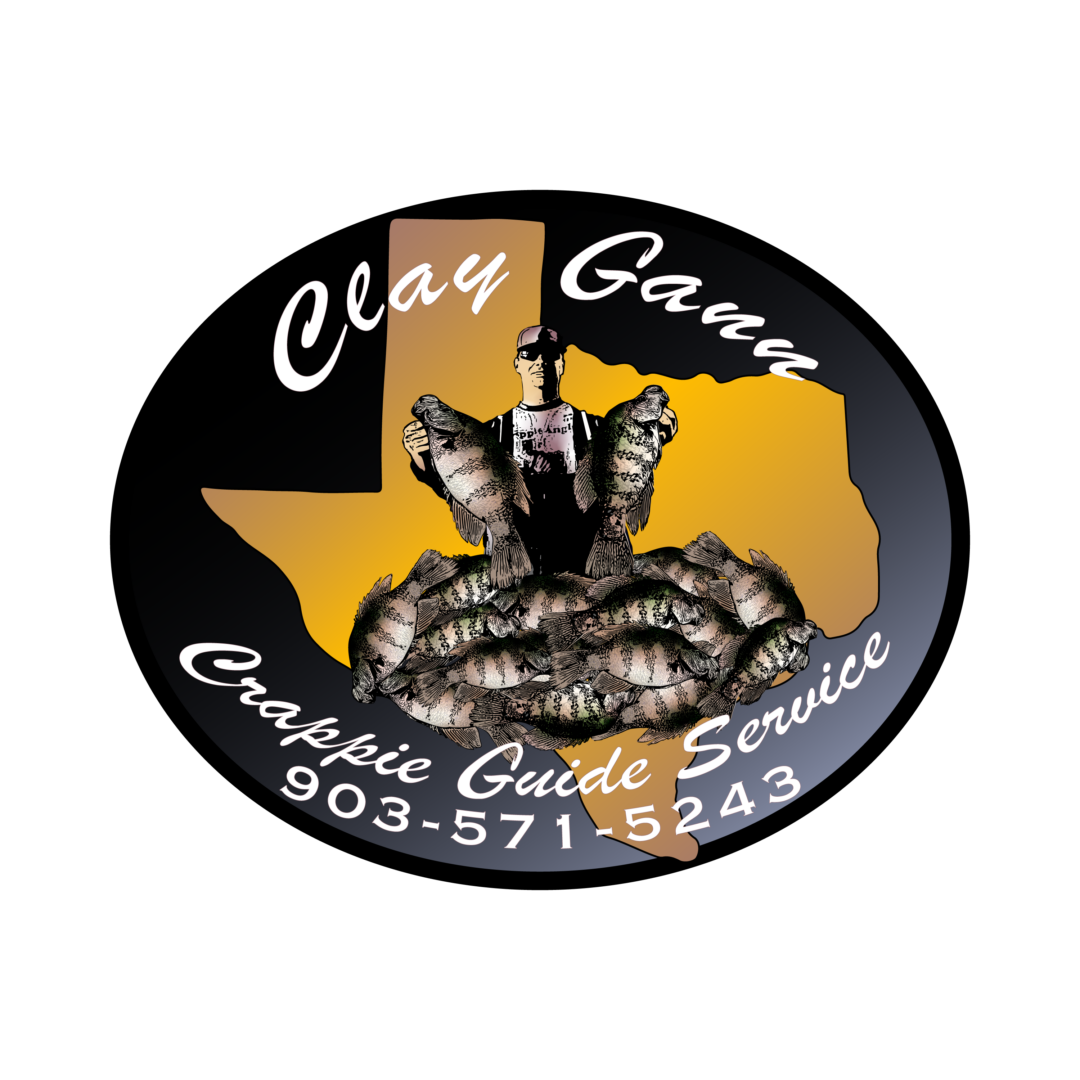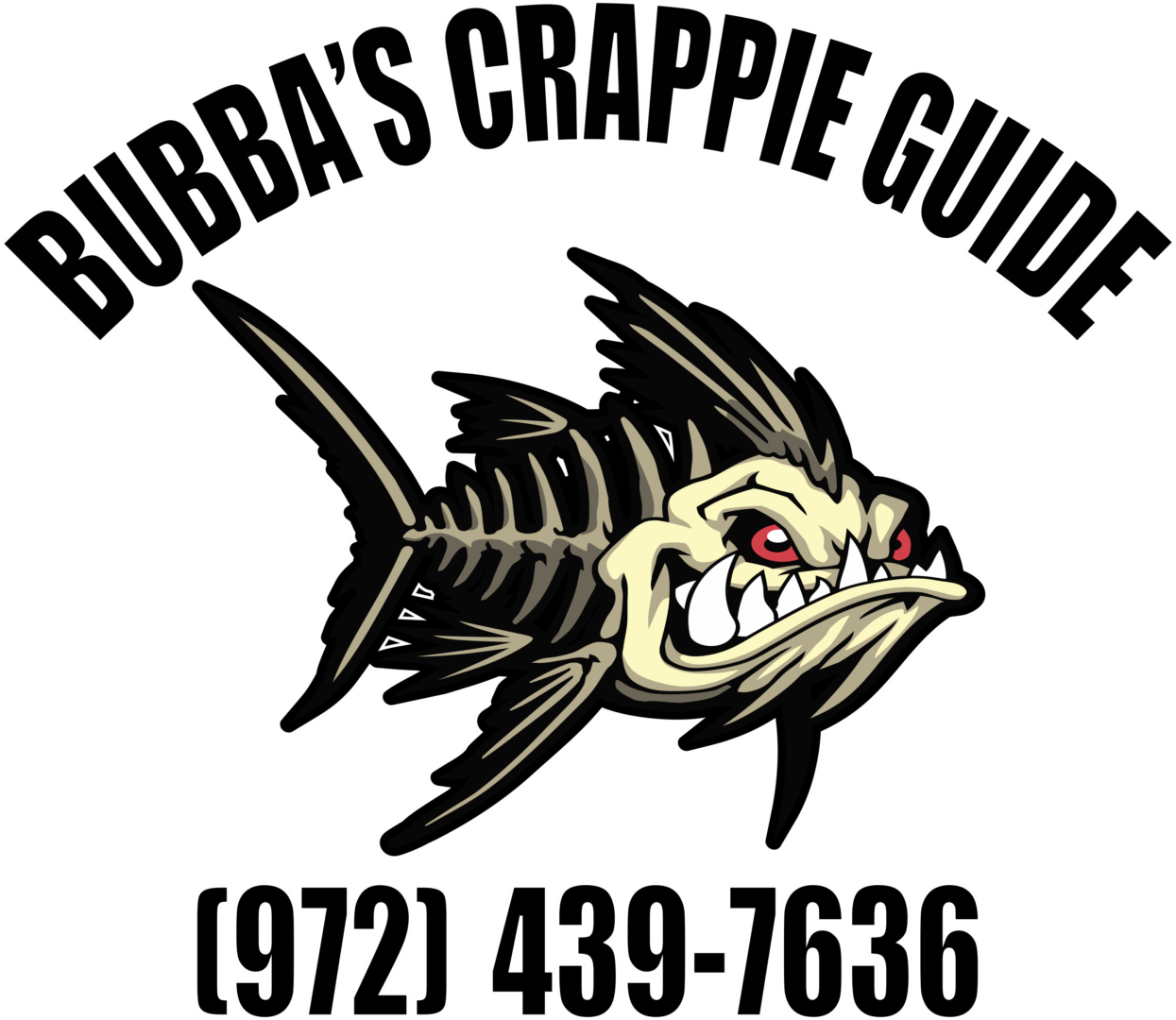 Bubba's Crappie Guide
             Half day trips (4-5) Hours
$ 50  For each additional person
        Full day Trips (8-9) Hours
$ 50   For each additional person
I guide on a few different lakes:
Lake Lavon (Home Lake)
Lake Bob Sandlin
Lake Cypress Springs
Lake Fork
Give me a  call for a trip of a lifetime
(972) 439-7636
Crappie Guide Services
Fishing Rates.
All trips are half day trips, maximum of 5 hours.
Trips will end early if legal limit/limits are caught in less than 5 hours.
  One person $275
  Two people $350
  Three people $425
Four people $500
Additional time past 5 hours is $75 per hour
Tips are always very much appreciated!
Contact us at 903-530-7008 to book your trip.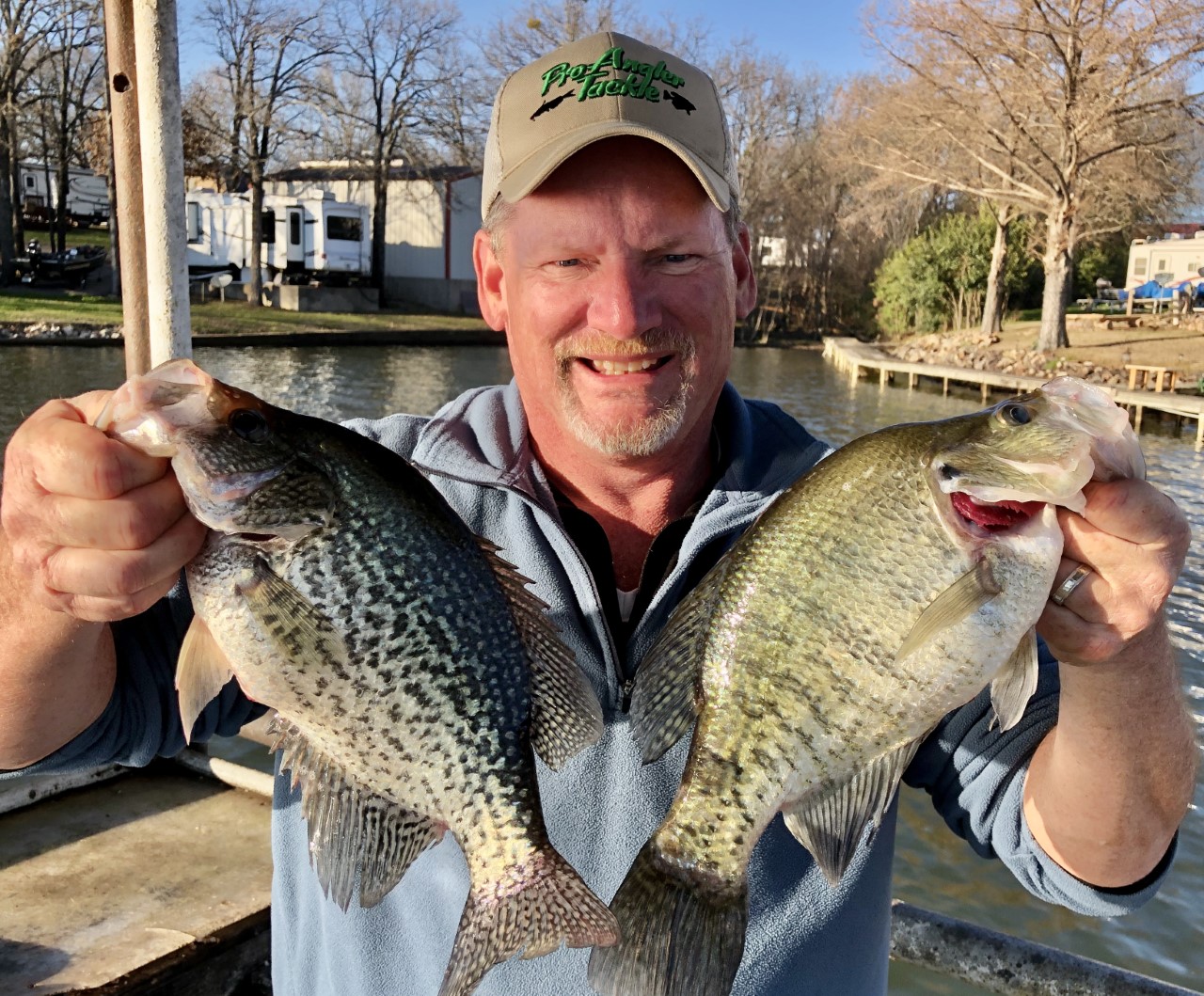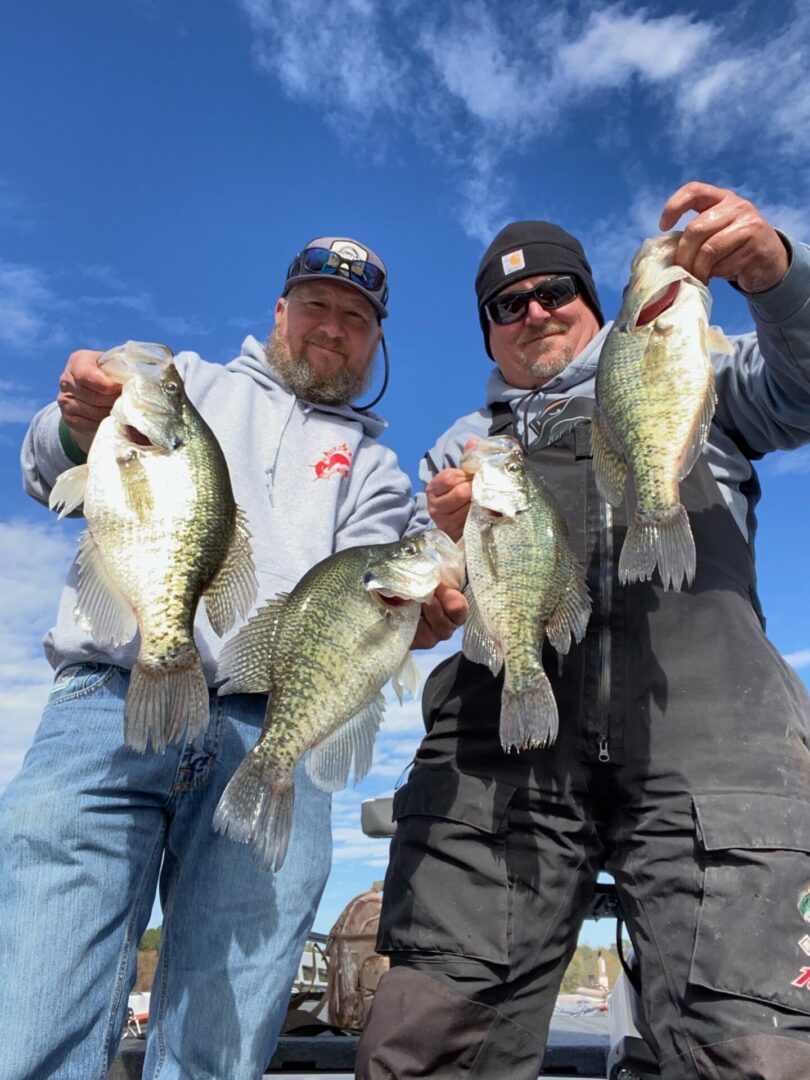 Froebe & Son Crappie Company
350 for half day and 500 full day
On Lake Palestine, Fork and Tawakoni
400 for half day on Lake of the pines
All trips are for 1 or 2 people
Extra people are $100 each person
Contact us at 817-781-8382
Kyle Ward at Reelin Them In Guide service
Crappie guide covering severall lakes in southern Oklahoma and North Texas. As well as Livescope Traning.
Price is 
$300 for 1 Person
$ 350 for 2 people
$ 450 for 3 people
He supplies everything except drinks, snacks and fishing License. 
He cleans and bags the Days catch
Give him a call at 580-579-0124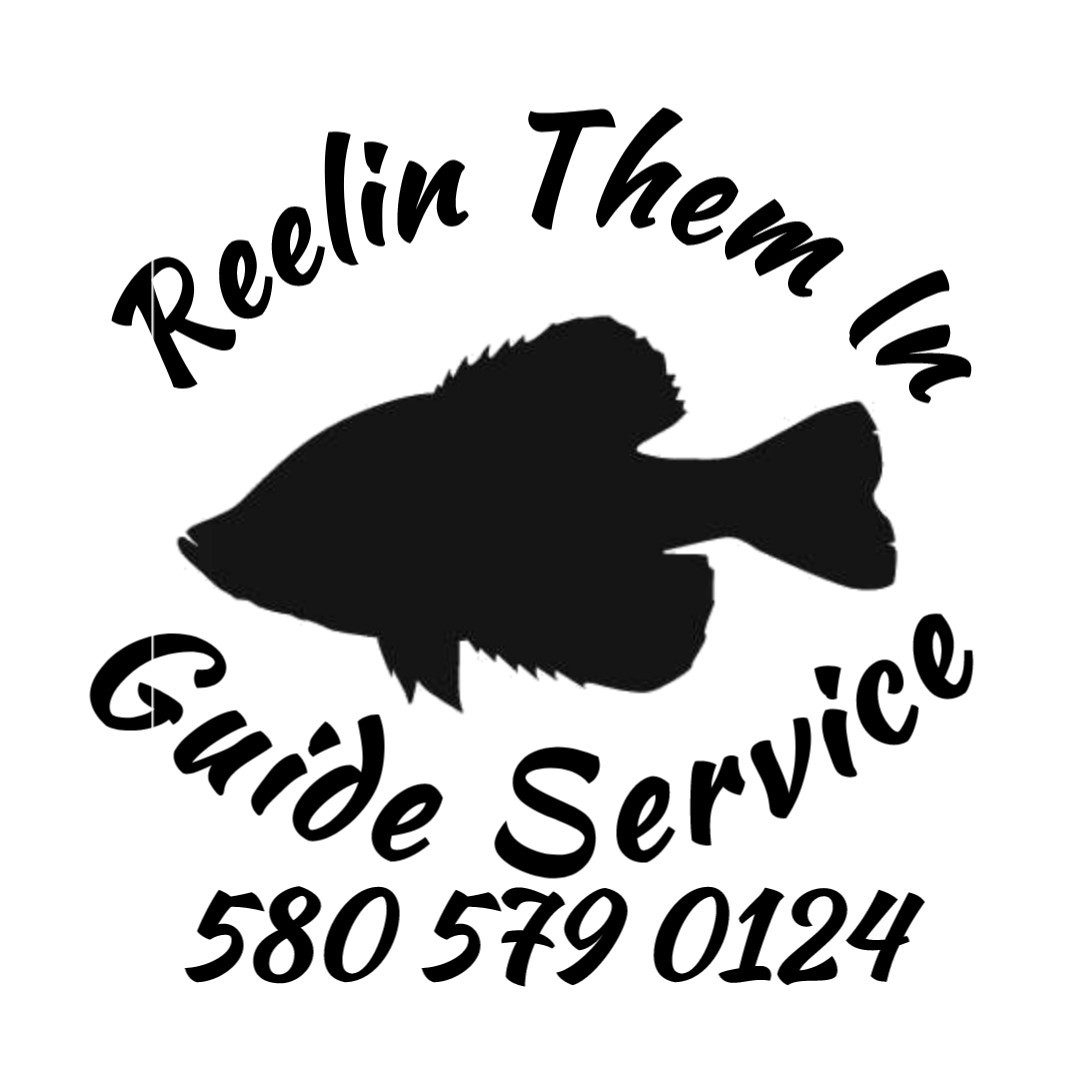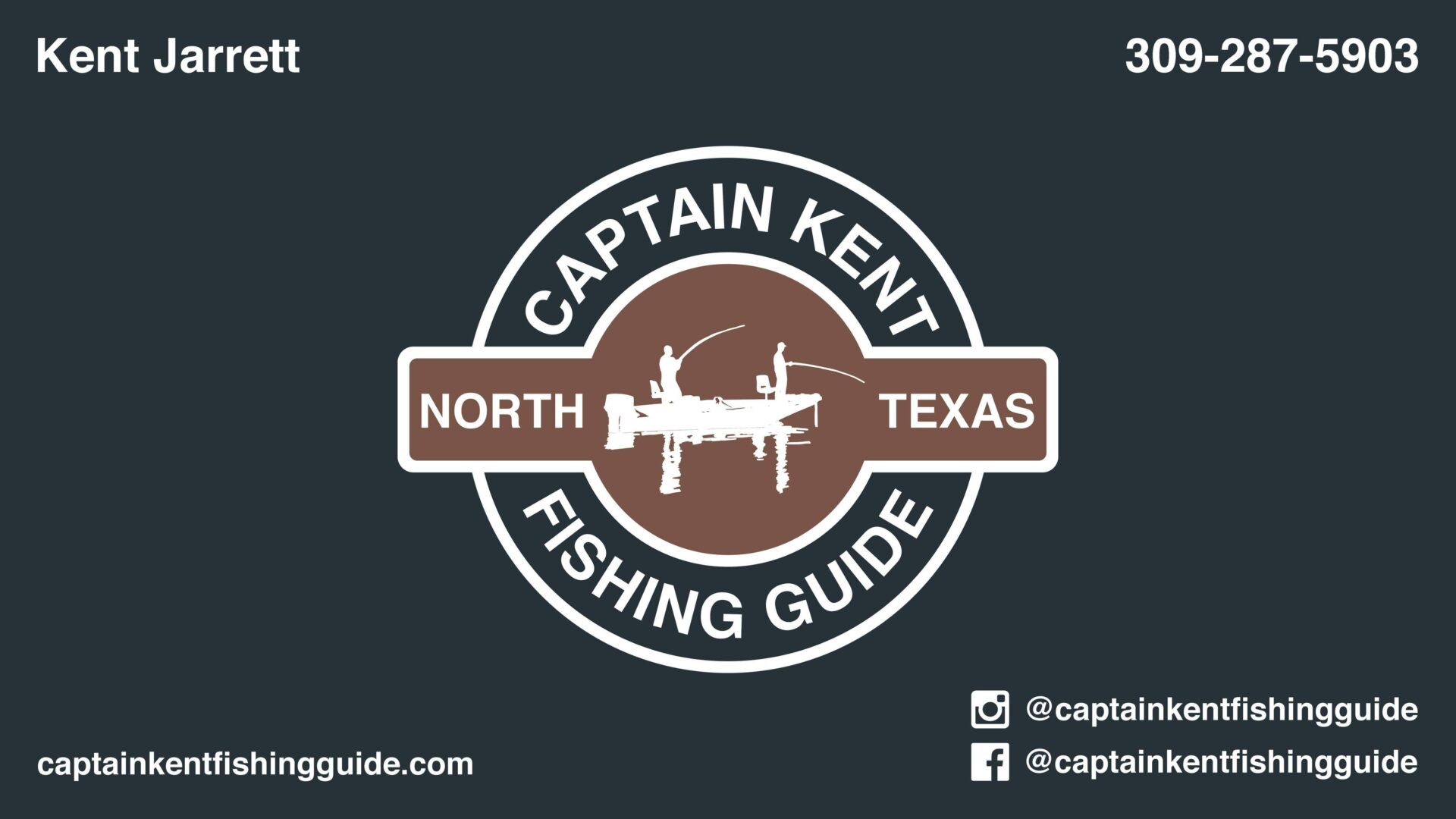 I specialize in Crappie fishing in and around the DFW metroplex. My home lake is Lake Lavon, just North of Wylie Texas. I learned the love of the outdoors from my dad, and want to help pass it onto you on your trip. I want to teach / coach you to your way to being successful in catching crappies for the rest of your life. I have a twin seat bow allowing you to fish by my side using the state-of-the-art Garmin LiveScope system.
• Half Day Trips: 4-5 hours
o 1 person: $300
o Two People: $400
o Three people: $500
o group trips available upon request (I can work with other guides as needed)
• Trips includes: tackle, bait, waters, and fish cleaned and bagged.
(309) 287-5903 call or text to book your trip, or email me at [email protected]